How do I register for an IRIS research portal account?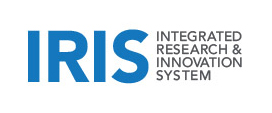 Registering an IRIS Account
To register an account, visit the IRIS login page. From there you will select the Register button and complete a user personal profile. Your profile information is used to identify you in IRIS, and is used for administrative and reporting purposes. In addition, others may search for your profile in IRIS to provide you with access to their research applications/files. Only include professional contact information; do not enter your home address, phone number, etc. 
Required Personal Profile Fields
All new accounts are validated by the system administrator. If you do not provide the required information when registering an account, we will contact you for more details. This may delay the processing of any submitted applications. The system will not allow you to submit a request for a new account unless you provide the following:
your name
email address (use an email address that you check regularly, as IRIS system communications will be sent to this email)
affiliation (see table below)
In addition, the following fields are required:
prefix (for the purposes of addressing correspondence only; unspecified is satisfactory and will be used in correspondence)
country**
institution**
position (labelled rank on the registration page; use other if the none of the choices fit and note your position in the comments)
address of your institution, if not Ontario Tech University (do not enter personal addresses)
telephone number/extension at your institution, if not Ontario Tech University (do not enter personal telephone numbers)
**If your country or institution does not appear in the dropdown lists, please use the Other option (it appears as the first option in the dropdown box) and note the country/institution in the comments field. We will update our list while validating your account.
Note that comments, alternate address, phone 2 and fax number are all optional fields and can be completed at your discretion. We do not require your gender and will remove this information if submitted. 
Affiliation
Affiliation is a required field. Please choose your affiliation from the following table
Table describing affiliation roles that appear in IRIS research portal

Students and post-doctoral fellows not in the Faculty of Engineering and Applied Science (FEAS)

 

From the Level dropdown box, select Faculty.
From the Unit dropdown box, select the appropriate faculty.
Select the Primary Affiliation checkbox.

Students and post-doctoral fellows in FEAS

From the 

Level

 dropdown box

, select Department.

From the 

Unit

 dropdown box

, select one of the following:

Department of Automotive, Manufacturing and Mechanical Engineering
Department of Electrical, Computer and Software Engineering

Check the Primary Affiliation checkbox.

Researchers external to Ontario Tech University

From the 

Level

 dropdown box

, select Division.

From the 

Unit

 dropdown box

, select the appropriate field.
Select the Primary Affiliation checkbox.

Ontario Tech University faculty and staff

Contact the Office of Research Services (ORS) to create an IRIS account for you.
Your account will be linked to your Banner ID and network password so you do not have to remember an additional password.
Submitting Your Registration
To submit your registration, simply select the Register button after completing your personal profile. A confirmation of registration message will be sent to your email address. You will need to use the link provided in the email to confirm your account and create a password.
If you receive a message that a user with the same email ID already exists, an account has probably been set up for you as a result of previous research activities at OTU. In this event, proceed to the IRIS login page, enter your email address as the username, and select the reset password button. An email confirmation will be sent to you, and you will be directed to create a password.
Once you have accessed the system, you can edit your account details (name, institution, affiliation, etc.) by selecting the My Profile link at the top right corner of the IRIS home page.
As a reminder, ORS reviews and validates all new accounts and may send you an email message should more information be required. 
Accessing Your Account Post-Registration
Once your registration is complete, you may access your account anytime from the IRIS Student and External Research login page. Note that your user name will be your email address.
Questions and Comments?
If you have any questions or comments about the IRIS research portal, please visit our IRIS support web page for contact information.