Students
Our research team supports our undergraduate, graduate and postdoctoral students in transforming their knowledge, experience, innovative ideas and creative vision into action through real-world research opportunities that make a difference in the Durham Region, Northumberland, and beyond.
As a student researcher, you will have access to extensive resources including state-of-the-art facilities, faculty experts, modern technology and industry professionals who have a vested interest in your learning and success. 
The opportunity to work alongside expert faculty and business leaders who share your interests provides an invaluable experience that will help take your research to new heights. These relationships also provide an excellent avenue to launch your career even before graduation.
You will have opportunities to:
We integrate research with innovation, entrepreneurship, education and professional collaboration to create a synthesized approach to academics and inspire the generation of today to be the leaders of tomorrow.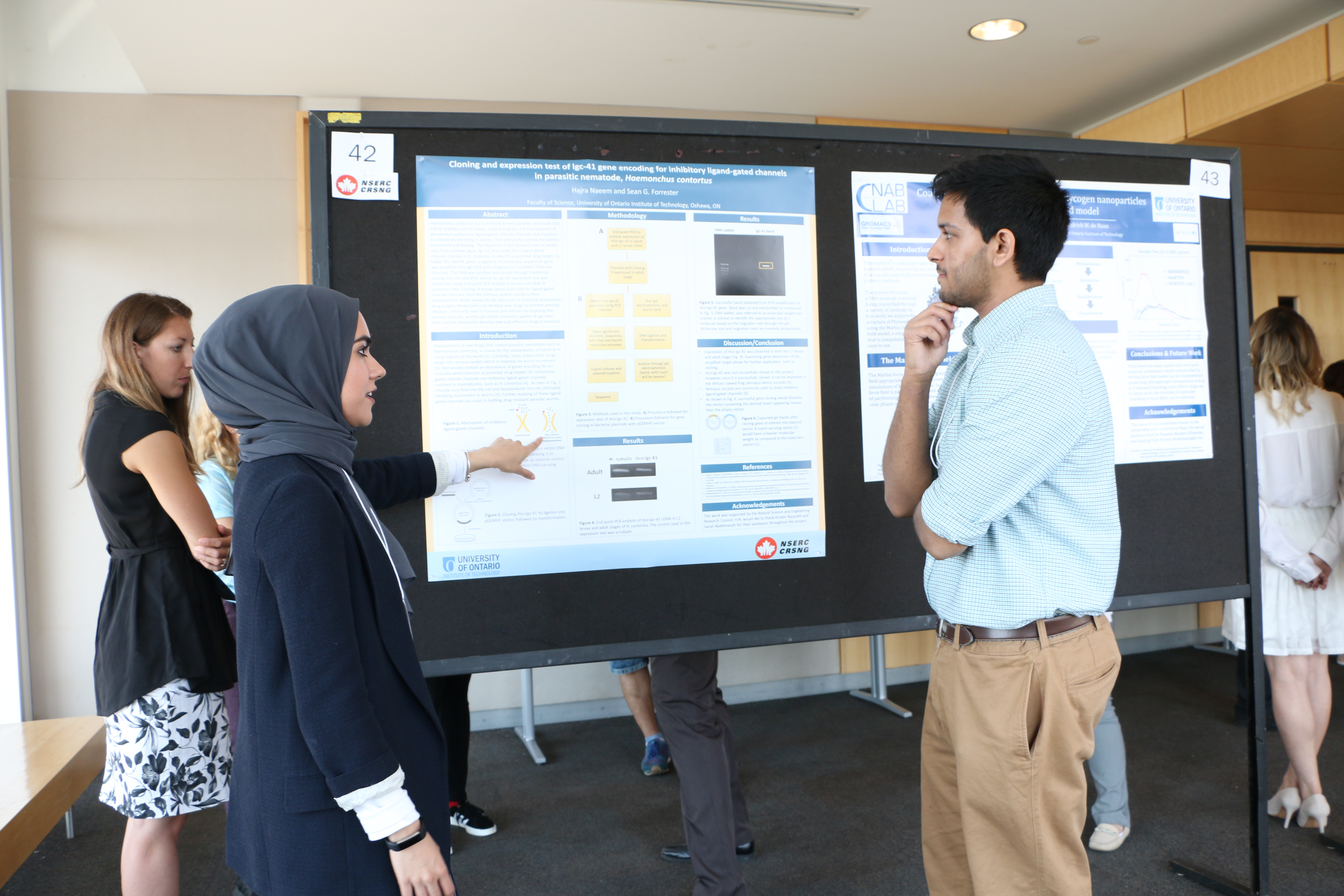 Highly Qualified People (HQP) Initiative
A variety of programs exist to support enriched experiences for students to carry out research programs with industry partners as part of their training including: 
Mitacs: A national, not-for-profit research organization dedicated to developing the next generation of innovators with vital scientific and business skills.
NSERC Undergraduate Student Research Awards (USRAs): Designed to stimulate interest in research in the natural sciences and engineering fields with NSERC contributing financial support to undergraduate students who would like to gain research work experience in an industrial setting.
Other graduate and post-graduate opportunities are available.
Questions?
Please send your questions about student research at Ontario Tech to studentresearch@ontariotechu.ca.