IRIS Research Portal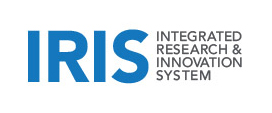 ---
The Integrated Research and Innovation System (IRIS) provides the university's research community with a one-stop online portal to view and manage their research funding, ethics and safety applications and approvals. IRIS enables researchers to:
View their own research files, stored in the administrative research management system.
Create and submit new applications related to research projects.
Update current research files.
Collaboratively develop human ethics applications with their research teams.
Experience a streamlined approach to respond to requests for clarification and update applications as needed.
Access the ability to renew, request changes and close active files, and view the history of such requests.
Powered by Process Pathways and fully integrated with Romeo, the university's research management system, IRIS is a Canadian-developed solution that is used by many prominent universities and research institutes across Canada.