Welcome to Research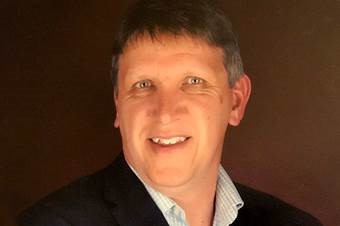 Whether you are a community member or business partner looking for innovative research support, or a student or faculty researcher looking for resources and information, this website provides everything you need to know about the significant research activity taking place at Ontario Tech University.
This spirit, combined with an unwavering dedication to innovation and scholarship, continues to propel our research agenda, which is detailed in our current Strategic Research Plan (or summarized Strategic Research Plan).  We are always looking forward and are embarking on creating a new Strategic Research Plan that would take Ontario Tech into 2025.
Through our interdisciplinary relevant research, we address the challenges of the 21st century. We do this by:
We continue to build on our research infrastructure, introducing new facilities such as the:
Software and Informatics Research Centre (SIRC), which provides a new and dedicated space for research and innovation.
ACE, not only an automotive research facility (including being the Eastern Ontario anchor location for the Autonomous Vehicle Innovation Network (AVIN)) at ACE, cell phones are destruction tested, firefighters train in extreme conditions and wingsuits are tested.
The Ontario Tech University-CMCC Centre for Disability Prevention and Rehabilitation, where health research and innovative supportive agencies, educational partners, health-care delivery institutions, industry, and government work together to examine questions focused on the prevention and management of chronic musculoskeletal, and psychological conditions and disabilities.
The Educational Informatics Laboratory (EILab) explores digital technology and its effect on learning and education.
Decimal Lab, a research lab designed to explore proposed digital lives through the study of digital technologies as they emerge and are proposed for the future, and the consequences that this evolution spurs. The Decimal Lab concentrates on personal media that people carry, pocket, wear, implant, and consume in order to understand how this transformation to very personal tech is affecting life, society, culture and the arts. Research creation projects take a critical media approach, intending to provoke meaningful dialogue and reflection.
Crime Scene House, a unique facility for staging mock crime scenes that is used to facilitate hand-on training for students for research questions around decomposition, blood spatter patterns analysis, recovery of evidence, and more.  This facility is part of Ontario Tech's 

 

American Academy of Forensic Sciences' Forensic Education Programs Accreditation Commission (FEPAC)  accredited Forensic Science program.  Ontario Tech is one of only two Forensic Science programs in Canada with FEPAC accreditation.
The Laboratory for Games and Media Entertainment Research (GaMER Lab) offers a common state-of-the-art research space or game science, human-computer interaction and much more.
Our faculty members collaborate with students in the classroom, lab and field, offering undergraduate and graduate students hands-on research experience. This opportunity, combined with our commitment to fostering an entrepreneurial culture helps to set us apart from other universities. Learn more at Brilliant Catalyst.
We support our researchers in all aspects of the research process including: 
Assistance with developing and administering grants.
Support with cultivating partnerships and the implementation of contracts.
Technology transfer and commercialization, and other novel forms of knowledge mobilization.
Innovative business development and entrepreneurship activities. 
Our office serves as the conduit between the university, and community or business partners interested in pursuing research collaborations with the university. 
Please contact us at any time—we look forward to working with you. 
Les Jacobs, PhD, FRSC
Vice-President, Research and Innovation