Vice-President, Research & Innovation Les Jacobs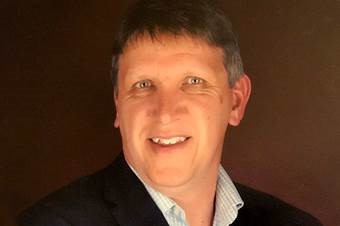 Les Jacobs, PhD, FRSC, is the Vice-President, Research and Innovation at Ontario Tech University. He is a Fellow of the Royal Society of Canada (FRSC), the highest honour for a Canadian academic researcher, appointed in 2017 in recognition of being one of the world's leading experts on innovative large scale projects on human rights, equality and access to justice involving data science. Prior to joining Ontario Tech in 2019, he held the Tier 1 Research Chair in Human Rights and Access to Justice and served as Director of the Institute for Social Research at York University. Previously, he held faculty positions at the University of British Columbia and Magdalen College, Oxford University. He completed his PhD at Oxford University and MA & BA at the University of Western Ontario. 
His many books include The Justice Crisis (UBC Press, 2020); Grey Zones in International Economic Law and Global Governance (UBC Press, 2018); Racial Profiling and Human Rights (Irwin Law Books, 2018); Linking Global Trade and Human Rights (Cambridge University Press, 2014); Privacy Rights in the Global Digital Economy (Irwin Law Books, 2014); Balancing Competing Human Rights in a Diverse Society (Irwin Law Books, 2012); Pursuing Equal Opportunities (Cambridge University Press, 2004); The Democratic Vision of Politics (Simon & Schuster/Pearson, 1997); and Rights and Deprivation (Oxford University Press, 1993). 
Dr. Jacobs has also held a range of visiting academic appointments including at the European University Institute (Senior Visiting Fellow in Law, 2018); Woodrow Wilson Center for International Scholars (Fulbright Distinguished Research Chair in Canada-United States Relations, 2016); Waseda University Law School (Distinguished Visiting Professor of Transnational Law, 2010); Institute of Human Rights, Rollins School of Public Health, Emory University (2010); Harvard Law School (Liberal Arts Fellowship, 1997-98); Wolfson College, University of Oxford (Wolfson Fellow, 1994); and University of California, Berkeley (1993). 
He has served on many public sector research advisory boards and undertaken applied data science research and policy analysis for many organizations including the Law Commission of Canada, Legal Aid Ontario, Ontario Human Rights Commission, Community Legal Education Ontario, York Region Data Consortium, Ontario Literacy Coalition, Consumer Council of Canada, Windsor Police Service, Industry Canada, International Trade and Labour Program (HRSD Canada), Ottawa Police Service, Office of the Privacy Commissioner of Canada, and Elections Canada. In 2017, he served as Principal Consultant for the Cabinet Office for the development of the race data collection framework for the Government of Ontario and the Broader Public Sector, which was embedded in the new law, The Anti-Racism Act, 2017. Most recently, in 2018, he led the survey research for the Independent Street Checks Review in Ontario and the review of the Respectful Workplace Policy in the Ontario Public Service for the Cabinet Office.