IRIS research portal login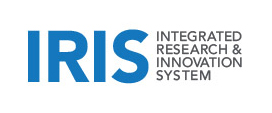 If you are a student (undergraduate or graduate), post-doctoral fellow, or external researcher (at an institution other than the Ontario Tech University), access IRIS using the student and external researcher login page. If you have never collaborated on an Ontario Tech research project, you will need to register an account from the login page. You can also reset your password from the login page if needed.
If you are a university faculty or staff member, access IRIS using the Ontario Tech faculty and staff login page. You will be prompted for your network login details.
If you require more information or assistance, please visit our support page for details on how to contact us.