Keynote speaker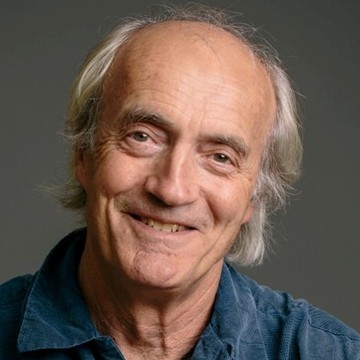 Bill Buxton, Principal Researcher, Microsoft Research
For more than 40 years—as designer, musician, lecturer, writer, teacher, critic and researcher—Bill Buxton has been obsessed with the evolving human-technology dance. From the creative disciplines of music, his focus has evolved to the broader stage upon which this dance takes place. A practicing 'skeptimist', he is a devotee of Melvin Kranzberg's first law: "Technology is neither good nor bad; nor is it neutral. It will be some combination of the two." Thus, he is driven by a pursuit of 'informed design', without which he believes the bias will most likely lean towards the bad rather than the good.
Buxton earned his Bachelor of Music at Queen's University in Kingston, Ontario, and then studied and taught for two years at the Institute of Sonology, Utrecht, Holland. Designing his own digital musical instruments led him to the University of Toronto, where he completed an Master of Science in Computer Science, and subsequently joined the faculty. It is also the path that brought him into the field of human-computer interaction, which is his technical area of specialty.
Prior to joining Microsoft, Buxton served as a researcher at Xerox Palo Alto Research Center (PARC), an associate professor at the University of Toronto, and Chief Scientist of Alias Research and SGI Inc., where in 2003 he was co-recipient of an Academy Award for Scientific and Technical Achievement. In 2007, he was named Doctor of Design, honoris causa, by the Ontario College of Art and Design, and in 2008 he became the 10th recipient of the Association for Computing Machinery's Special Interest Group on Computer-Human Interaction (ACM/SIGCHI) Lifetime Achievement Award for fundamental contributions to the field of human-computer interaction. In January 2009 he was elected a Fellow of the ACM, and in June he was awarded a Doctor of Laws, honoris causa, by Queen's University. That November he also received an honorary doctorate in Industrial Design from the Technical University of Eindhoven, the Netherlands—which in 2010 also elected him to the position of Distinguished Professor in the Faculty of Industrial Design. That same year, BusinessWeek named Buxton among the World's Most Influential Designers.
Buxton is a member of the President's Advisory board of OCAD University in Toronto, Ontario, as well as the Collections Committee and National Council of the Canadian Canoe Museum.